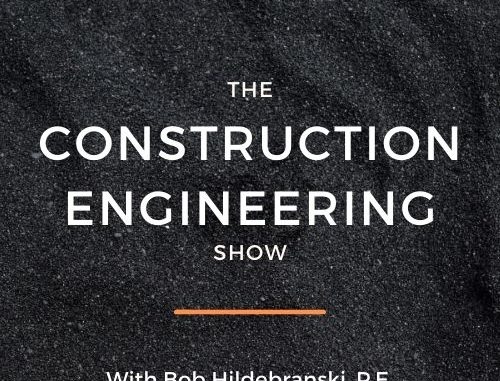 On this episode of the Construction Engineering Show, I discuss Tailgate Talks.
What is a "Tailgate Talk?" I think it is one of the best ways that I know of for starting the work shift off on the right foot. I discuss my first experience with participating in a Tailgate Talk and how much of an effect it had on the way that I think about job start-up.
I am looking forward to providing a "virtual" morning Tailgate Talk here on the podcast. I plan to post, every couple of days, a quick, 5 – 10 minute topic of interest that you and I can use as an area of focus as we start our work days. The topics will cover a wide range – If it's interesting to me and it can provide us both a benefit to executing our job duties better today, we're going to grab a "virtual" cup of coffee together and kick the tires on it.
Here's a link to the story that I referenced where I was introduced to Tailgate Talks:
TAILGATE TALK – Engineers NEED to Train
If you have ideas or topics that we could discuss as part of our morning start-up / Tailgate Talk, drop me a note via any of the links below.
Cheers!!
Connect with me and let me know what you think – Cheers!!
LinkedIn: Bob Hildebranski, PE
Website: Hildebranski.com