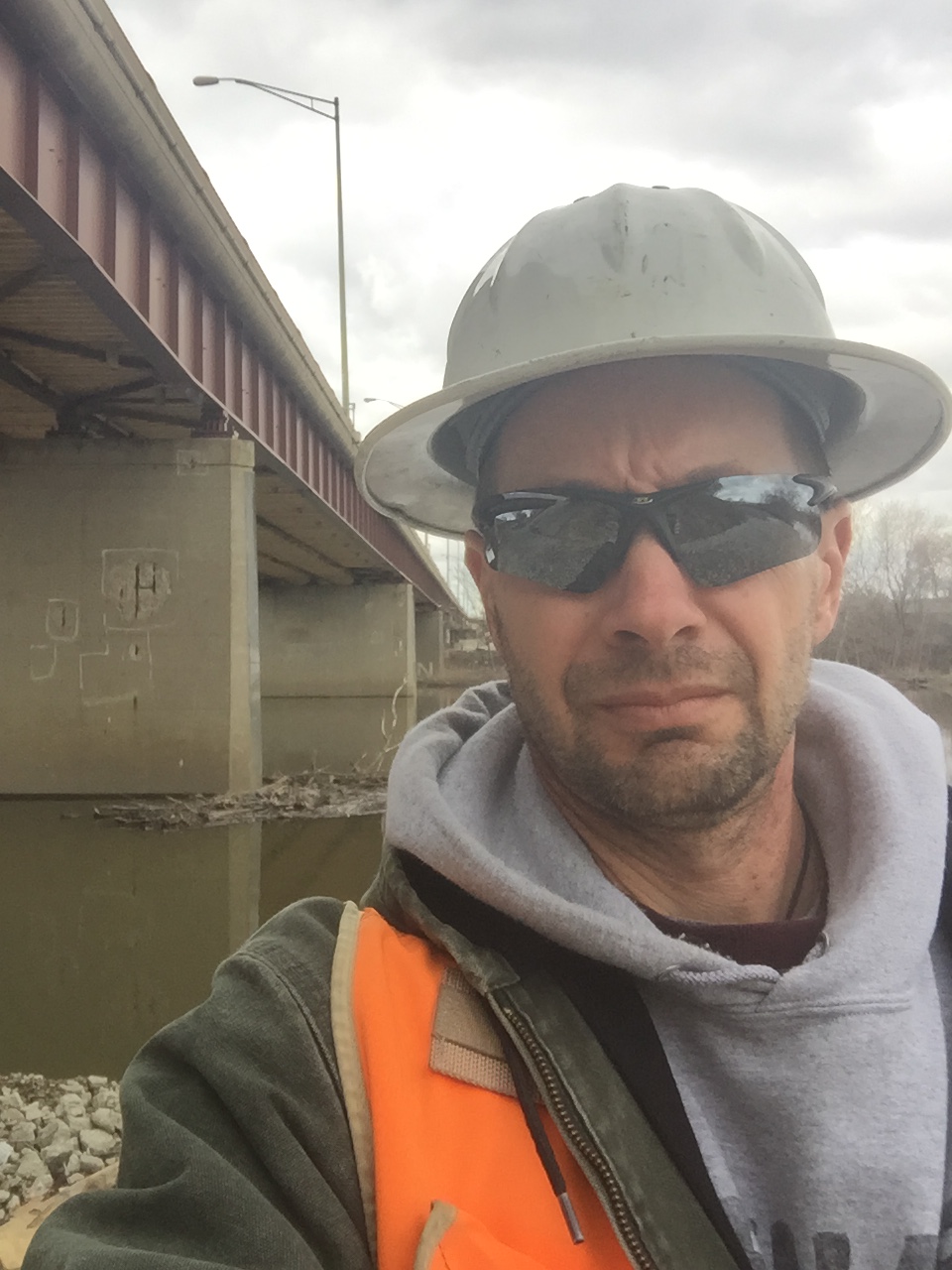 At 56, I'm comfortable saying that I've lived a full-life to this point in my existence. Born in the south suburbs of Chicago and raised by a stationary engineer dad and an accounting mom, my sister & I weren't silver spoon fed, but we never went without anything that we needed. A sports junkie as a kid, everything was fair game: Baseball, hockey, golf, tennis, I even took a crack at wrestling (despite going 1-13 my freshman year…with the 1 being by forfeit…). Sports, exercise & physical preparation have, and will always be, staples of my existence.  My dad was an athlete then, and even now at 75, still plays softball & volleyball. Apples and trees….
I studied civil engineering at Michigan State and transferred in my junior year to Illinois-Chicago and in 1989, got my BS in Civil Engineering.  I had the good fortune of working as a college intern for 3 summers, and the experience was a major contributor to landing my first job at Consoer Townsend & Associates in Chicago as a Construction Engineer. I spent the early part of my career working on both construction and design efforts, gaining traction in the industry with every project.
Fast-forward 30 years – The journey that I've been on has made for an unbelievable ride. I've been in responsible charge of over $450 million in construction work as a Resident Engineer. For the past 15+ years, I have been working for Knight E/A, a consulting engineering firm based in Chicago (which is now WSP USA, Inc.). I have been fortunate to have worked along side of a lot of great professionals who have helped me become the engineer I am. As I look back at my career, it's hard to believe that I've been involved with such a sizable amount of infrastructure improvements in what seems to be such a short amount of time.
In 1986, my best friend wanted to go on a double-date with a couple of girls he knew. He thought it would be a good idea if I met this cute blond who lived down the street. Little did I know that this date, pizza at Gino's East in Chicago and a walk along Lake Michigan, would end up being the start of a 30+ year friendship, relationship & marriage that has made for some of the best days of my life. Beth & I have been blessed with a healthy marriage and 2 amazing kids. I don't know what I did to deserve having these people in my life: I thank God everyday for giving me the privilege to be part of their lives.
Staying Occupied
I have a few other moving parts in my life beyond work & family. I am a volunteer with the Plainfield Emergency Management Agency a lector at St. Mary Immaculate Parish and an adjunct instructor, teaching Construction Surveying, at Joliet Junior College.
I train in Brazilian Jiu Jitsu as a blue belt under professors Ron & James Hill at Hill Brothers at the SUDA International Training Academy – Jiu Jitsu is an absolutely amazing sport, one that I have traded-in my hockey skates for (I can't believe I'm actually saying that….).  I am a strength & conditioning junkie, trying to spend my non-BJJ training nights in our unfinished basement putting a barbell, squat rack & simple training implements to use. Needless to say, being strong, fit, active & healthy are staples of my life and not solely a mid-life crisis repellent. I've told many that I hope to roll this completely beat up body up to St. Peter's gate and thank him for letting me red-line it for as long as I could. Hard work is a blessing and I'll continue to treat it as such….
My Mission – This Website
This site has been in my personal incubator for years. As I am starting to feel like I've stepped over the crest of my career's bell curve, I'm looking at other avenues where my knowledge base, experience & attitudes about life can be utilized in ways other than just managing construction projects (and pushing paper….). I have the desire to write, teach & publish – I am hoping that this site will be my "On The Job Training" as I eventually hope to transition into something "industry-related-but-different" down-the-road. It is my goal to make this site a resource for engineers of all disciplines, particularly those involved in the construction process, to glean some of my knowledge & experience to make them better members of the industry. I have a lot of work to do, but I'm looking forward to the journey.
If you have ideas for posts, or questions about something engineering-related, or need advice on a particular problem or issue you are wrestling with, reach out to me anytime, either with a comment or by email – I'd enjoy the opportunity to dialogue: bhildebranski@gmail.com
Cheers!!!