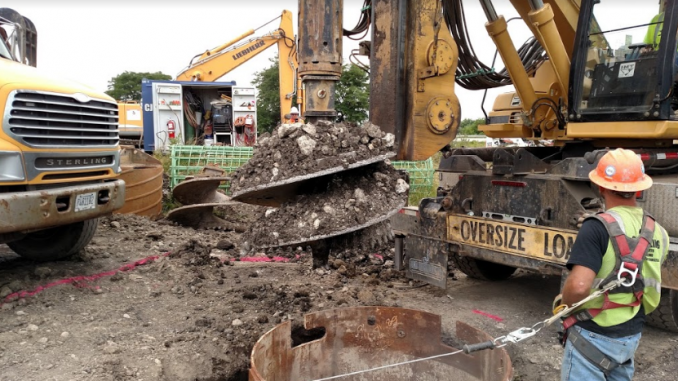 In the heavy highway industry, there are basically 3 types of roles that on on-site engineer can take:
You can be the agency, owner or be there representative
You can be the oversight engineer monitoring & inspecting the Work, or
You can be the Contractor building the project
For the bulk of my career, I have worked as either a 1. or a 2.
But, in 1998, I did something that I never thought I'd do: I became a 3: I went to work for a Contractor. The Dark Side….
At the time, I was finishing up my role as the Resident Engineer on the Relocation of Lake Shore Drive around Soldier Field. To this day, it remains as my favorite project ever: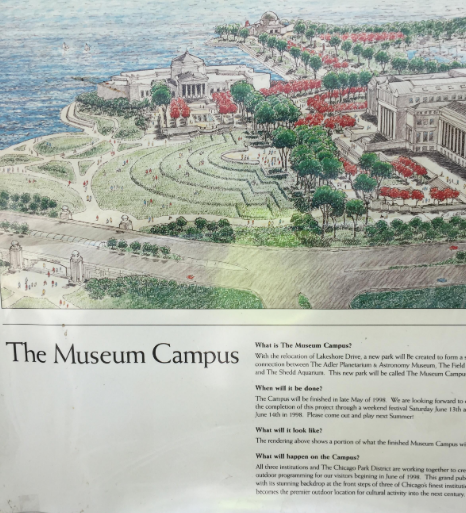 My LinkedIn post about Lake Shore Drive will give you some insight as to why….
At the time, Teng & Associates (now EXP, Inc.) served as the designer for the LSD program, so I got to know quite a few folks from the company. Teng was starting a construction management division known as Teng Construction, LLC. They were in the midst of the telecommunications boom and needed construction managers.
Although I was completely secure in my job as a Resident Engineer, the company I was working for and my career trajectory, I was ready for a change of venue. I decided to switch companies and go to work for Teng as a Construction Project Manager.
CM vs. GC
There is a difference between working for a Construction Manager (CM) vs. working for a General Contractor.
Construction Managers typically do not hire labor nor have construction equipment – Their role is to manage the efforts of subcontractors who actually perform the work.

General Contractors, like Construction Managers, oversee and manage their subcontractors, but they also hire tradesmen, possess & use construction equipment and are in-charge of procuring materials for their labor forces to build.
There are plusses & minues to each role. Neither is better than the other, they just have different roles.
Teng Construction was a CM, so in my role, I would be overseeing & managing subcontractors that we contracted with to build projects, and in my case, build several fiber optic switching facilities in rural northwest Indiana.
Let me just say: It was a very deep immersion into what it takes to be a Contractor….
Tracking & Managing a Construction Project
The backbone, bread & butter of any good CM or GC is his/her ability to monitor cost & schedule. As a PM, you are made/broken by your skills as a leader, a manager, and a cost controller. Having the right tools in your arsenal is certainly paramount.
If you are currently working for a CM or a GC, it's likely that your company is already using some sort of packaged software system that manages your costs. I know of a few: Procore. Primavera. I'm sure there are dozens more.
But, if you are working for a small contractor, or you are a student or young engineer learning the fundamentals of construction management, you might not have access to large systems and have to resort to small tools. That was our case in the early '90's – We did not have access to a company-wide software system, so we often-times developed small databases or Excel worksheets to do, on a small scale, what larger companies using big prepackaged systems were using.
Here's what I think: I don't need to have the newest, fanciest gizmo's or apps. I have the most powerful tool in the world, and so do you – It's right between your ears. Know this:
If you know how to use a tool, no matter how old that tool is, then you have the ability to get the job done.
Look: I have some of my dad's and my grandfather's tools in my garage. I still use them. I know how to use them. They work.
So let me share with you one of my age-old, long-standing and completely timeless tools.
Job Costing Worksheet
I'm usually kind of reluctant to post my spreadsheets for mass-consumption. Why? Well, you can go back and read my post on Service and you can get a small glimmer of my thinking.
I have been spending some time purging my toolboxes. I've been getting rid of some of the broken drill bits and dull saw blades that I haven't touched in a while. Let's face it: How many .pdf downloads have you kept after surfing the Web that are growing dust on your hard drive? If you're like me, you have plenty.
But at the same time, I'm finding some fully functional & useful tools that I simply haven't used in a few years. Why should I let them get rusty?
Better yet, why shouldn't I loan them out to a "neighbor" who could use them?
After reading a few posts at Civil4M website, it dawned on me that there is, indeed, a need for simple tools among an industry and a profession that is technologically moving lightning fast. There are tools in my toolbox that I can certainly be "loaning out" to my neighbors….
So I'm attaching my Job Costing Worksheet (CLICK HERE TO DOWNLOAD) that was developed years ago. It is a great tool: Simple enough to understand and implement.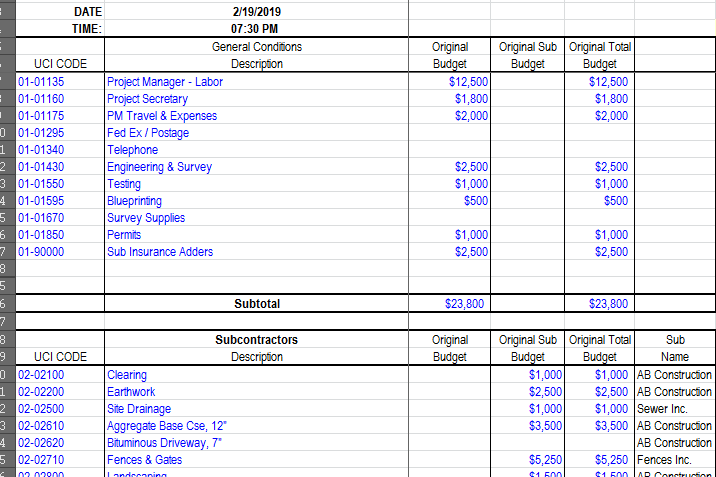 The beauty of this worksheet is its format: It's built to be able to track 3 distinct job cost categories:
–General Conditions
–Subcontractor Costs
–Soft Costs
Like any management tool, the key to its function isn't necessarily how it works – It's how user friendly is it, particularly for maintaining real-time data. And with project & construction management tracking, the summaries are only as good as the data used to develop them.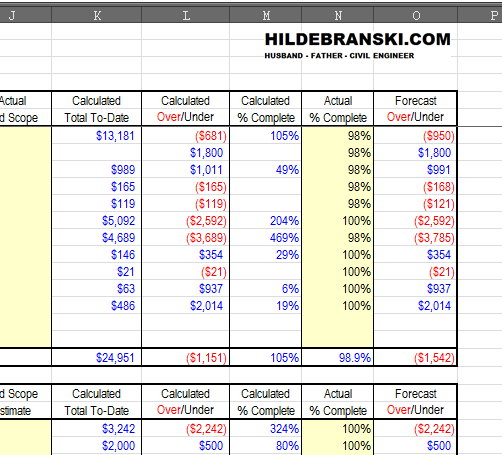 The columns are self-explanatory. The data output is simple but extremely useful in providing a snapshot of the overall cost health of your project.
Action Items
Download the Job Costing Worksheet and take it for a spin.
I have left some job information from a past project in the worksheet so you can get a feel for the types of costs I tracked and how the data entry rolls-up into summary.
Let me know what you think. Feel free to leave a comment or hit me up directly if you have specific questions or need help with some of the metrics.