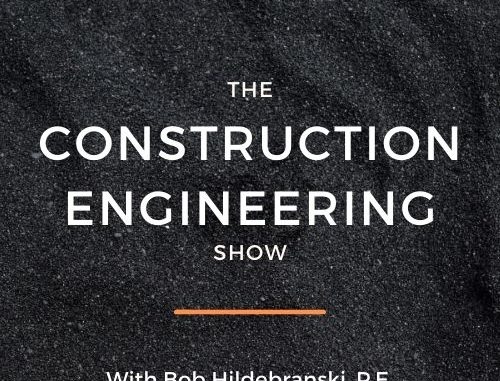 On this episode of the Construction Engineering Show, I discuss project close-out.
OK, so it's not the most glamorous topic that I could think of, but it is a crucial component of any construction project. The mantra "Your job needs to look as good on paper as it does in the field" goes a long way. If you are working for a government agency, then you already know the drill: There is a myriad of paperwork that needs to be secured in order to meet the agency standards.
On this show, I riff a little on the reasons we need to make sure our documentation is as good as it can be. Then, I discuss 4 ideas that all of us can apply to our close-out efforts:
1. Start talking about Close-Out at the Pre-Construction Meeting
2. Assign someone on your team to be "The Closer"
3. Use or create Project Close-Out Checklists
4. Train your team to finish their documentation Now rather than Later…
Here's a link to a Hildebranski.com accompanying article that discusses Project Close-Out. In the article, you'll find .pdf's and links to examples of Close-Out checklists that you can use & apply to your team's work.
Connect with me and let me know what you think – Cheers!!
LinkedIn: Bob Hildebranski, PE
Website: Hildebranski.com