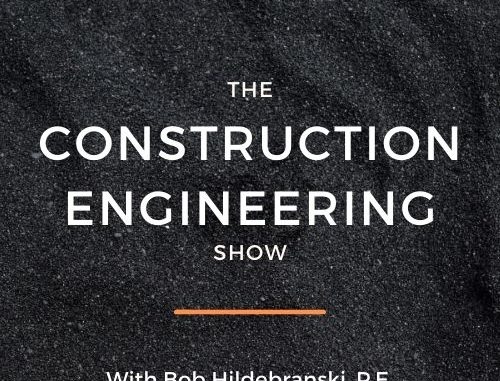 Athletes train.
Service members train.
Police officers & firefighters train.
If you're an engineer, ask yourself: How's my training? Am I training regularly? Are the PDH's I sign up for selected with a purpose? What am I training for?
As engineers and construction professionals, it is our responsibility to train. Our crews and the contractors & agencies we work with need us to be functioning at the top of our games. Regular, purpose-driven training keeps us sharp, increases the level of service our team provides and adds value to the projects we work on.
In this episode of The Construction Engineering Show, we discuss training and how you, as an engineer or construction professional, can develop a training plan for yourself. It takes some effort, this isn't a quick exercise, there's no app for it (as far as I know….). Think about how you've trained in the past and chart a course for yourself.
Use this article Develop Your Engineering Training Plan from the Hildebranski.com website and put it to use.
Send me your feedback, post a question or a topic you think might be interesting, or simply let me know if you are enjoying the show.
Cheers!!
LinkedIn: Bob Hildebranski, PE
Website: Hildebranski.com