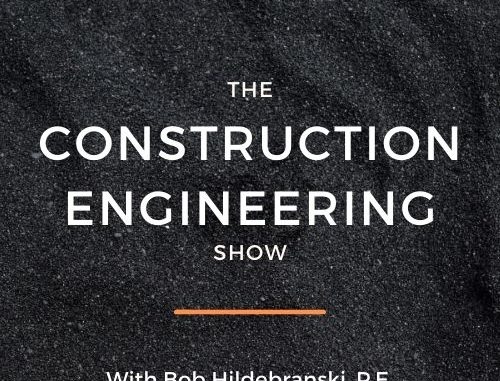 We all know people who look to cause problems, and we know people who look to solve problems. There is a dichotomy in the word "Problem:" To some, it becomes a chasm that forces progress to stop, while for others, it becomes a challenge requiring a solution.
For most engineers, problems are why we chose the line of work that we did – Engineering is a constant stream of problems that require solutions. How we choose to look at a problem dictates how we will deal with it. I'm proud to say that, Yes, I am constantly looking for problems.
In this episode, I discuss the construction engineer's mindset when it comes to looking for problems, I share a story where the term "Problems" meant different things to different factions on a construction project. And I spend some time charting a course for how we can better think about our daily activities on site and how we should ALWAYS be looking for problems to solve.
Feel free to send me your feedback, post a question or a topic you think might be interesting, or simply let me know if you are enjoying the show.
Cheers!!
Connect with me and let me know what you think – Cheers!!
LinkedIn: Bob Hildebranski, PE
Website: Hildebranski.com