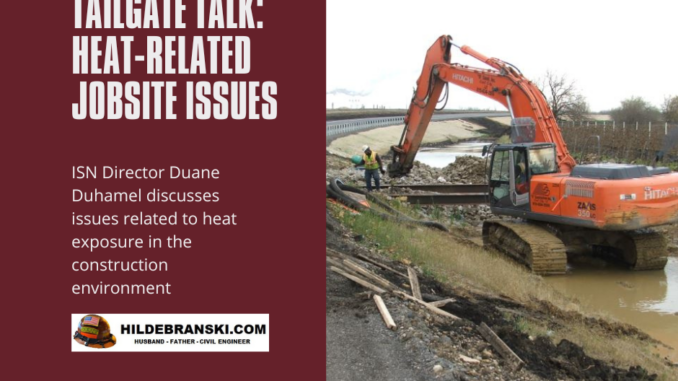 This is a solid interview posted by Iron Pro's Michael Cheng with ISN Director Duane Duhamel, discussing hot weather and the effects it can have on outside workers. This is a great topic to discuss with your crew when temperatures are on the rise.
Iron Pro's – Why is Extreme Heat a Risk on Jobsites?
I've also included a link to The Center for Construction Research and Training's "Working in the Heat" hand-out. Take advantage of all of the safety-related information the CPWR has to offer.