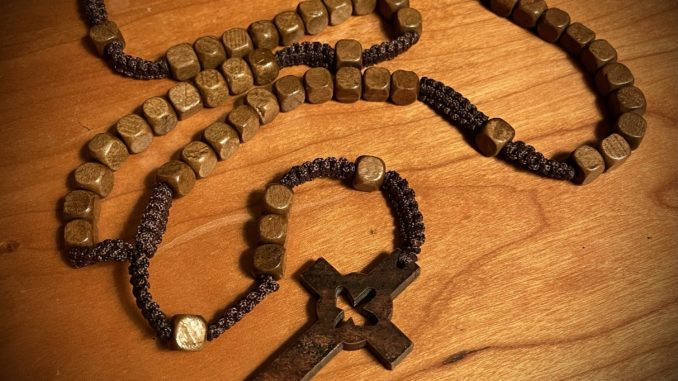 Sometimes God puts things, words, events, encounters in front of us. And we don't understand how it happens that we needed that "something" right now, at this time.
This was in Bishop Baron's Daily Gospel Reflection:
Faith is an attitude of trust in the presence of God. Faith is openness to what God will reveal, do, and invite. It should be obvious that in dealing with the infinite, all-powerful person who is God, we are never in control.

One of the most fundamental statements of faith is this: your life is not about you. You're not in control. This is not your project; rather, you are part of God's great design. To believe this in your bones and to act accordingly is to have faith. When we operate out of this transformed vision, amazing things can happen, for we have surrendered to "a power already at work in us that can do infinitely more than we can ask or imagine." Even a tiny bit of faith makes an extraordinary difference.
Faith. I have faith. Sometimes, I just need to be reminded of it.
And if that wasn't enough, I went to Relevant Radio and stumbled upon this:
https://relevantradio.com/2022/01/remaining-hopeful-in-times-of-crisis/
Such a great message from Father Taillon. Once again, sometimes, we need that tap on the shoulder. I'm awestruck as to how it happens when it does.