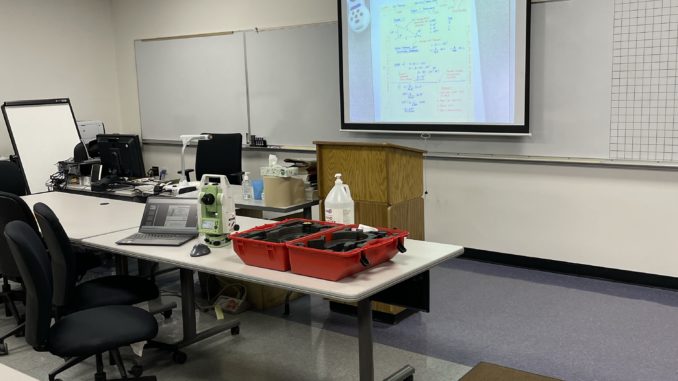 I've got a pretty cool update that I thought was worth sharing-I accepted a position at Joliet Junior College as an adjunct instructor, teaching a course in Construction Surveying and Layout.
As many of you who've been keeping tabs on me over the years, I taught the same course at Westwood College, but as the college closed its doors several years ago, that opportunity was lost.
I'm extremely happy to be back in the classroom helping the up-and-coming members of our industry get "trained-up" with the skills they'll need.
Surveying is one of those areas that, I think, doesn't get as much emphasis in our educational development systems and curriculum as it should. Having both the technical AND the tactical skills necessary to check grades and location, layout a building corner or a run of curb and gutter, or being able to talk with your survey crews in their vernacular is as valuable as any other skill that a construction engineer has.
We had our first class this past Saturday-We've got a great team of students who (I hope…?) are as enthusiastic about the subject as I am. I'll be posting updates on our progress now-and-again: Stay tuned.