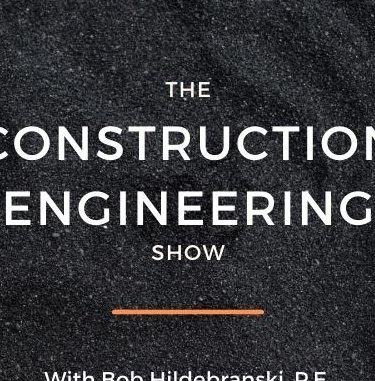 Episode 19 – The construction industry is about as dynamic of an industry as there is. Think about it: Every project is different. Multitudes of issues, problems, paperwork, people & personalities, weather conditions, you name it. Nothing is ever the same. And as construction professionals, it's our job to navigate this ever-changing landscape that we call "A Project."

To be an effective construction professional, you need to be able to adjust. Adjust to the specifics of the project. Adjust to the issues of the day. Adjust how you execute your day-to-day duties. We are all constantly needing to adjust.

In this episode of the Construction Engineering Show, I talk about 3 adjustments that I've made to my work flow this construction season. I've taken-on a construction management role that has required me to navigate & deal with project issues from a slightly different angel than I've had to in the past. The adjustments I've made have all been extremely effective for me, and I want to share them with you.

1. Managing Email

2. My "Daily Debrief Sheet"

In the episode, several times I give credit to Cal Newport's book "A World Without Email," a book that I highly recommend you check out: It will change the way you look at email and give you plenty of ideas on how you can better-manage it. It's a game-changer!

If you decide to implement any of these adjustments in your daily activities, let me know how it works for you, I'd be really interested to hear your feedback – Cheers!!