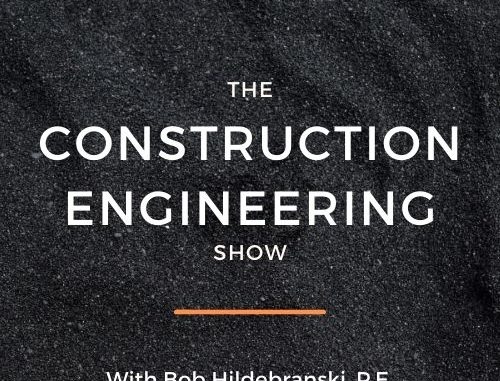 On this episode of the Construction Engineering Show, I discuss a few "Need to Knows" for young engineers who are considering getting into construction. The construction industry is exciting, fast-paced and tests all of your knowledge & skills everyday, and you need to have the right mindset if you want to be a valuable component of a construction team. Whether you are a college student who is pursuing a construction-based education, a young engineer who is just getting started in the industry, or a seasoned pro who likes talking shop, I think this discussion will help you understand a few basic concepts that make good construction engineers great.
1. Understand that Construction is a 24/7/365 lifestyle
2. Be Curious
3. Stay Squared Away, and
4. Work Hard both On the Job and In Life!
Connect with me and let me know what you think – Cheers!!
LinkedIn: Bob Hildebranski, PE
Website: Hildebranski.com
The Construction Engineering Show is published on several popular podcast players:
Spotify: LINK HERE
Apple Podcasts: LINK HERE
Anchor: LINK HERE
Google Podcasts: LINK HERE
Overcast: LINK HERE
Pocket Casts: LINK HERE