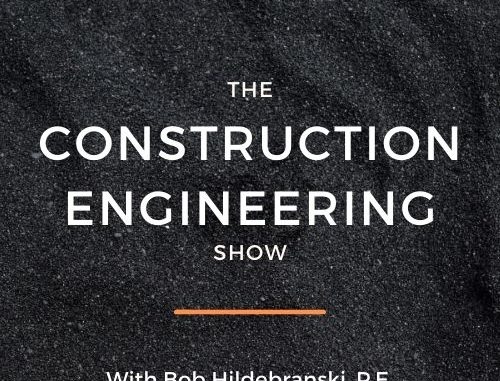 In this episode of The Construction Engineering Show, we discuss constructability reviews.
If you are a construction engineer, chances are, you'll be asked to review a set of plans and specifications for your design team, your agency or a client who is getting ready to issue a set of plans for bid. Constructability reviews are a great way for those of us who wear white hard hats and have mud-on-our-boots to help the design team "see" aspects of the construction process that can sometimes get overlooked.
In this episode, I discuss the 6 steps that I think are key components to any constructability review:
1. Building strip maps.
2. Performing a cursory scope review.
3. Starting your review looking at the underground.
4. Reviewing the traffic control drawings, the job's "assembly instructions."
5. Digging into the details.
6. Conveying your comments professionally.
It might be considered a "shameless plug," but, if you go to Hildebranski.com and sign-up for my monthly digest, in return, you'll receive a copy of my Special Report "The Engineer's Toolbox – Constructability Reviews" which provides a great starting point for you to develop your own constructability review methods.
Check out BuildWitt Media's LinkedIn Page and give them a follow, you'll love the content they post!
Send me your feedback, post a question or a topic you think might be interesting, or simply let me know if you are enjoying the show.