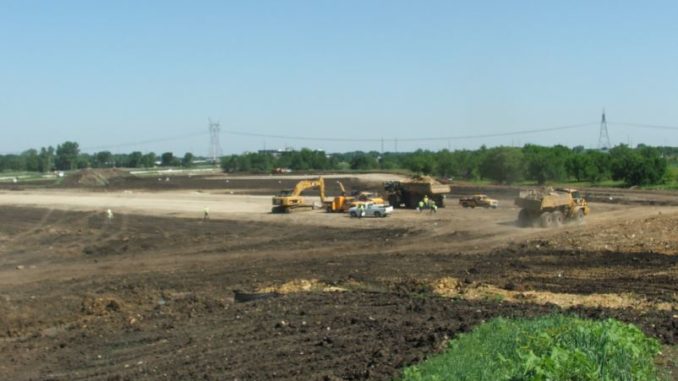 When it comes to technical references, I like a minimalistic library. I don't like to keep reference materials I never use. I like high-quality resources. I like my tools to be readily available, sharp, and deployable. When I find new tools to add to my library, I like to ween out old, dull ones that I no longer use.
This is the "Embankment Construction Wing" of my library. 
In 2020, during a railroad project that we were working on in Indiana, we were having having some issues with embankment construction, specifically, the application of stability testing protocols relative to specification requirements and general industry practice.
The links & articles below are some of the best embankment construction resources you'll find. DCP. Compaction. Stability. Testing protocols. Great references.
---
QC/QA for Embankment Construction in Indiana
https://www.michigan.gov/documents/mdot/13_QCQA_for_Embankment_Constr_540366_7.pdf
This is a Powerpoint presentation that was given by Athar A. Khan
Manager, Office of Geotechnical Services at INDOT. He provides some outstanding outline information on embankment testing protocols required by INDOT.
---
Embankment Quality Phase II Final Report
https://intrans.iastate.edu/app/uploads/2018/03/embankii.pdf
Iowa State has done some great work on embankment construction testing procedures & protocols. This is an older study, but one that provides some extremely useful comparisons of soil types and construction methods used for roadway embankment construction. This is an excellent pre-embankment job refresher.
---
Embankment Quality Phase III: Final Report
https://www.iowadot.gov/research/reports/Year/2003andolder/fullreports/tr401phase3.pdf
This was the follow-up report to the "Phase II" report. The question posed in the report: Did embankment quality improve using the methods, protocols and procedures implemented in the Phase II report?
---
Assessment of embankment construction QC/QA procedures in Iowa
https://lib.dr.iastate.edu/cgi/viewcontent.cgi?article=5673&context=etd
From the preface: This study was undertaken to evaluate QC/QA operations on 27 active earthwork construction projects in Iowa. As one aspect of the study, dynamic cone penetrometer (DCP) was used to measure the strength/stiffness properties of compacted fill materials, and the compacted layer thicknesses.
---
QA/QC of Subgrade and Embankment Construction: Technology Replacement and Updated Procedures
https://docs.lib.purdue.edu/cgi/viewcontent.cgi?article=3077&context=jtrp
This is THE BEST comprehensive report on DCP testing.
From the report's abstract: The objectives of this research are to refine DCP‐based quality assurance and quality control correlations for compaction quality control developed by previous research studies carried out at Purdue for the Indiana Department of Transportation, especially focusing on i) grouping of the soils based on their mechanical response to the DCP loading, and ii) limiting the in situ moisture range of the soils used for development of correlations within ‐2% of the optimum moisture content of the tested soil.