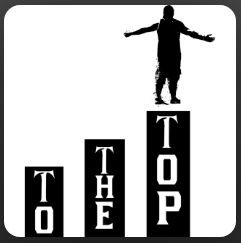 So for most of you, this website and the Civil Engineering Show Podcast focus on my thoughts, stories and toolbox shares of my work as a civil & construction engineer.
But, that can't be all my life entails….
As I mention in my About Page, I have been practicing Brazilian Jiu Jitsu for 4+ years. If you don't know what Jiu Jitsu is, check out this video from The Art of Manliness that explains some of the history and basics about the martial art.
Al Moreno is the founder and CEO of Top Mount Apparel (a Jiu Jitsu based clothing & apparel company), a BJJ brown belt, and a teammate at SUDA International Training Center where we train. Al is the quintessential ambassador of the sport. His commitment to BJJ is infectious. Whether it be through his company, his Proud BJJ White Belt Instagram postings, his dedication to his training or just the example he sets in our dojo, he does so much for so many. For me, it's a privilege to be able to train with and learn from Al and our professors at SUDA.
Al hosts a podcast called "To The Top," where he and his cohorts from Top Mount Apparel talk about life, self-improvement, and of course, Brazilian Jiu Jitsu. So, in this bonus podcast episode, Al invited my Jiu Jitsu training partner Bruce Weis and I to stop by Top Mount Apparel headquarters and discuss what it's like to start training Brazilian Jiu Jitsu after 50 years old. This was the first time I've ever been interviewed on a podcast, and I must say, we had a blast!
Like I opened with, it's a little glimpse behind my spec book cover. If you're interested in hearing me talk about things other than pile driving and construction site management, it's definitely a fun listen.