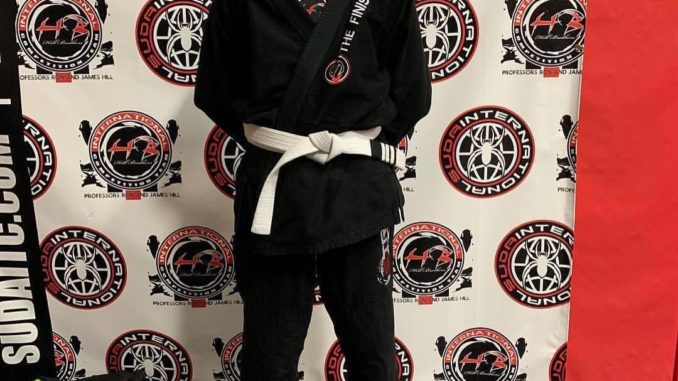 Congratulations to our friend and big page supporter @rjhilde66 on his 3rd Stripe Promotion 😃🙌🏼
It's on the days you show up that you think don't have meaning that add up and progress takes place 🙏🏼OSS!
For those reading this post who may not be in the Brazilian Jiu Jitsu "know," the significance of having a small stripe added to your belt is of little meaning. But, to those who are in the game, we understand that a stripe is definitely not given as a Participation Trophy….
You guys know I've been a hockey player for my entire life: As much as I still enjoy my ice time, I can't think of an activity that satisfies my love for hard work, sweat, and the need for dedication & lifelong learning all rolled into one sport the way that BJJ does.
2018 was a bumpy ride, with long hours at work forcing missed training sessions coupled with a hockey-borne injury that benched this 52-year old chassis for a couple months. It has been SO GREAT to be back on the mats, grinding it out with the team again. I can't wait to see how my game develops in 2019.
I'm humbled that @professortashi and Professor Renshi deemed me worthy to step to the next rung of the ladder – In my world, I still see an empty BJJ toolbox that is in desperate need of lots more tools. But, I know with their continued guidance and my awesome training partners Bruce, @alfromtopmount, @john.kasper.7777 and the rest of the crew at SUDAITC, I'm on the path to the next ladder rung: I'm in no rush, I'll get there when I get there….OSS!!!!